The Entrepreneurial2 Quotient
Boardroom conversations in high-performance FTSE, Fortune 500, and venture-capital-based organizations have shifted. Yesterday's good performance is today's average. Post-pandemic, the effects of business leadership on society is distinguishing the exceptional from the merely good C-suite executives. The most enlightened senior leaders realize that, irrespective of the size of the business, building entrepreneurship into the DNA of the organization is essential.
Equally, technology is enabling an increasingly connected world, giving customers and employees the ability to vote with their feet as more purpose-centred organizations gain traction. Humanizing business has a pivotal role in enabling a sustainable future and creating the foundations for an organization to leapfrog into the next new norm.
Dax Grant's book is igniting a global conversation about societal leadership, entrepreneurial skill and humanizing business as a source of commercial advantage. If you want to be at the leading edge of C-suite leadership, or to influence those who are leading today's organizations, this book is for you!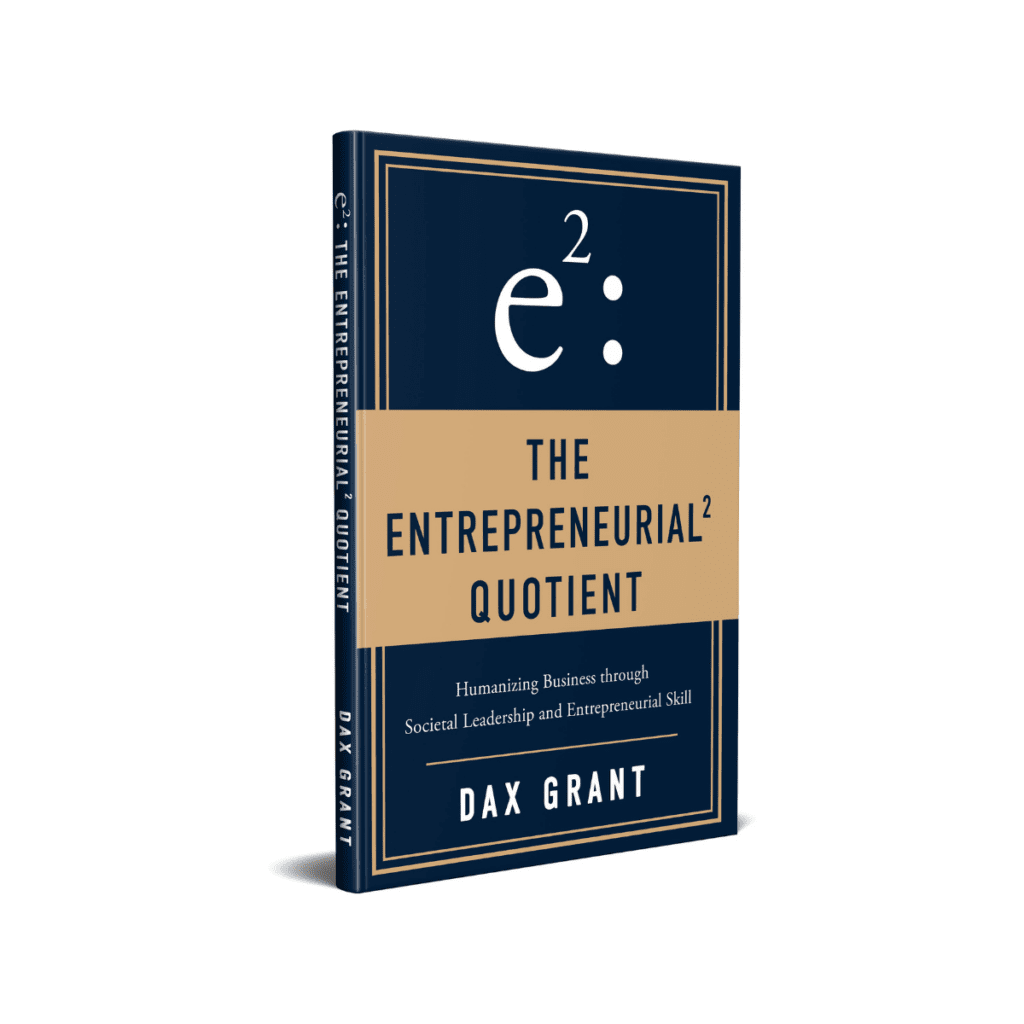 Dax Grant is a lead authority on entrepreneurial C-suite leadership within global organizations and venture-capital-based firms. She is a renowned Woman in Technology, a recognised keynote speaker, and a societal voice. She is listed in the Global CIO 100, Cranfield School of Management's 100 Women to Watch, and Dax is also CREA Awards Winner, 100 Successful Women in Business and a Power list 100 Keynote speaker. Having held a variety of influential executive positions leading FTSE and Fortune 500 firms, Dax is a member of the invitation-only Forbes Technology Council.
In e2: The Entrepreneurial2 Quotient, Dax explores both societal leadership and entrepreneurial skill diving into the factors that enable you to assess how your organization measures up against the Entrepreneurial Quotient. Dax dives into what it takes to be an entrepreneurial2-quotient leader and elevates today's executive to the next level of C-suite excellence.
In line with Dax's ethos of purpose beyond profit, the book explores entrepreneurial legacy and what that means against a backdrop of successful e2-quotient leadership.
e2: The Entrepreneurial2 Quotient provides a practical guide to executives who want to maintain and grow their edge in the market – blending societal leadership with entrepreneurial skill – and dive into the implications for their leadership style and their business.
If you want to know what senior leaders in FTSE, Fortune 500, and venture-capital-based organizations are talking about, this is a must-read!
If you want to be ahead of the competition in leading your business, this book is for you!
If you want to influence the leadership of the executives in your organization – get your copy now!